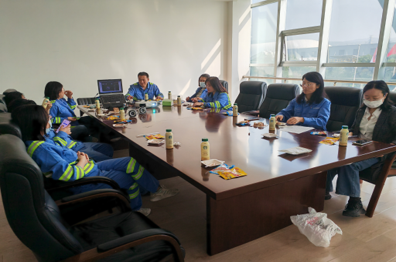 China recently launched a chapter to join the employee resource group whose goal is to create a shared sense of empowerment within the workplace. The launch began with the appointment of an official Steering Committee; eight women were identified to help carry out the Enviri Women mission in the region. 
As the region implemented its Steering Committee, they moved forward in planning general events and initiatives. Four main goals determined the committee's approach: build a self-learning program, develop bench strength, inspire communication and team spirit, and enhance benefits. With these goals in mind, the chapter plans to launch a book club, deploy soft skill training, introduce a shadowing program, hold nationwide quarterly meetings, implement on-site nursing rooms, create employee care plans, and host seminars on women's health.  
The chapter's first meeting occurred on September 26th. The Steering Committee spoke about the mission of Enviri Women, introduced themselves, and shared their objectives and activities plan. Due to the timing of the meeting, the chapter also celebrated Mid-Autumn Festival. Mid-Autumn Festival is China's second most important festival, following Spring Festival, and occured on September 29th, the fifteenth day of the eighth lunar month. During this time, residents reunite with families and partake in fun celebrations, such as lighting lanterns, appreciating the moon and eating mooncakes.  
Enviri Women continues to launch new chapters across the world. Learn more about how the employee resource group came to be and why it has motivated participants, volunteers and supporters to expand its mission.