Safety Celebration at Harsco Environmental Pueblo, CO Site
The Harsco Environmental Pueblo, CO site celebrates one year with zero recordable incidents. Through their "Pueblo Way of Working," they embraced the safety 'iCARE' philosophy and achieved this milestone together. Harsco Environmental is proud of the Pueblo team for caring for one another while thinking and acting safely.

Honoring Breast Cancer Awareness Month in Seven Fields, PA Office
To acknowledge Breast Cancer Awareness in October, the Harsco Environmental team reminded every woman to take care of themselves and get screened. The Seven Fields Office wore pink and placed ribbons on a wreath to honor their loved ones who have faced, or are facing, this battle.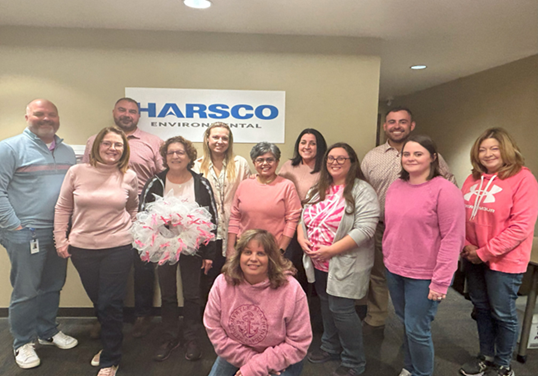 Harsco Environmental Launches HE Connect, First Session Held in London
On July 24, the HE Connect Leadership Development program was held in London.  Fourteen leaders from seven countries attended the first-ever session of HE Connect. The program enables new learning methods through dynamic, collaborative, real-life applications and cutting-edge research. Participants could share individual leadership experiences, develop diverse and inclusive understanding, embody organizational values and create new global relationships.
Harsco Environmental Attends ABM Week in São Paulo, Brazil
Harsco Environmental was honored to attend ABM Week, the largest technical-scientific event held by the Brazilian Association of Metallurgy, Materials and Mining. The event was a wonderful space to see friends, customers and suppliers and further strengthen partnerships and business through technological exchange and industrial development. Pictured above are Angela Villela (Harsco Environmental- EHS Americas Director), Wender Alves (Harsco Environmental- President, LATAM) and Leal (ABM President).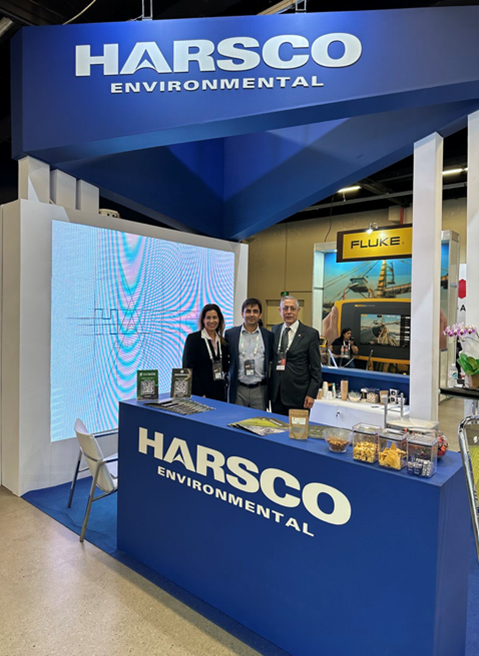 Thank you to all our employees for your dedication to Harsco Environmental and the communities in which we serve. Your dedication to Harsco Environmental's sustainability mission significantly impacts the environment and our communities.